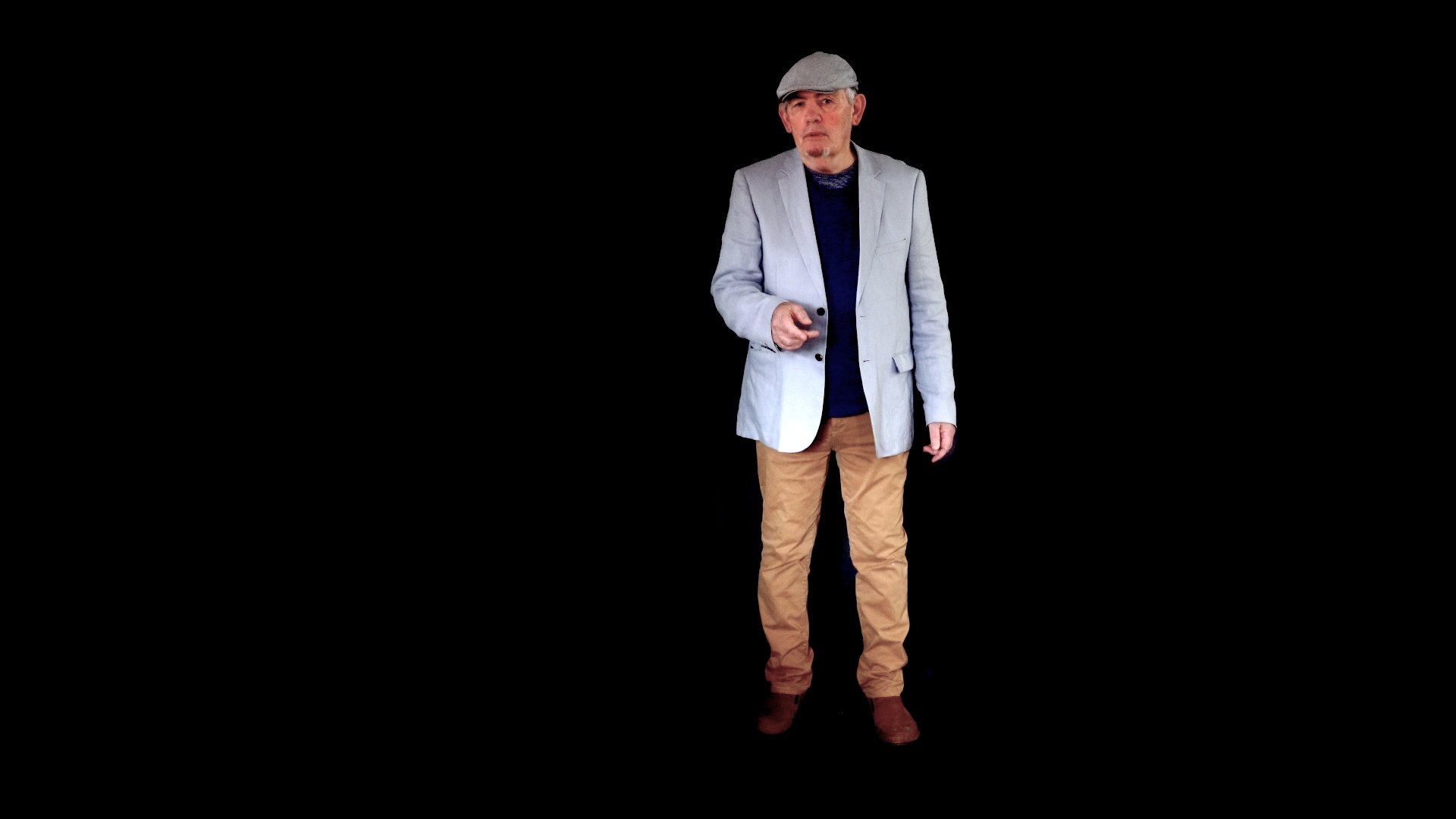 Kapiti Coast based writer and poet Lindsay Rabbitt was born in Invercargill, Aotearoa/New Zealand's southernmost city, to Des and Joy Rabbitt on May 4, 1950. Des was 24 and Joy 21. Lindsay was their third born; twins Peter and Paul preceded him. They died on the day of their birth on February 24, 1949. When he was three the family, which included his 18-month-old sister, Karen, his mother pregnant with brother Stephen (Joy would give birth to nine children in all) and his father, not long out of the tuberculosis sanatorium, left Southland, home province to the wider Irish Catholic Rabbitt family, to live in a State house in Alexandra, Central Otago, on the same street as his maternal grandparents, Eric and Hazel Aimers, descendents of English and Scottish Protestants.

The Rabbitt siblings were taught by the Sisters of Mercy at St Gerard's Primary School, and Lindsay was an altar boy at St John the Baptist Church during the twilight of the Latin Mass; he then spent 'two unremarkable years' at Dunstan High School, leaving at 15 to take up an apprenticeship in hand and machine typography with the Central Otago News. After he 'finished his time', Rabbitt worked for various newspapers and commercial printing houses in Aotearoa and Australia, which included a stint typesetting personal ads for the long-defunct, but notorious King's Cross Whisper which operated above a sex shop in Darlinghurst.

Post 'hot metal' he purchased a small Wellington typesetting/graphic design business, and, with Jill Brasell, founded Voice Press, which published poetry books by Apirana Taylor, Geoff Cochrane, Mike Johnson and Bob Orr and a 'prose lyric' by Jean Watson and a book of short stories by Chris Else.

Rabbitt's 1980's poetry books (designed by Alan Loney), upagainstit (Voice Press, 1983), ON THE LINE, with drawings by Jane Pountney (Voice Press, 1985), and thewayofit (Black Robin, 1988) are long out of print, although the poem letter from holloway road, from upagainstit, can be found in the anthology BIG WEATHER, Poems of Wellington (selected by Gregory O'Brien & Louise St John, Penguin Random House NZ, 2018), and shifting points from thewayofit in SHORT POEMS of New Zealand (edited by Jenny Bornholdt, Victoria University Press, 2018). His long-awaited fourth collection Prayers for the Living & the Dead (Voice Press in association with Earl of Seacliff Art Workshop, 2021) was celebrated with poetry and song at Robert Harris Coffee House at Coastlands, Paraparaumu.
His little book-length essay These Lives I Have Buried (Four Winds Press, 2004) he says, 'is the hardest piece I've attempted to write, ever likely to'. Among other things, it chronicles the death of his 19-year-old son, Sam. It was published as part of the Montana Estates Essay Series edited by Lloyd Jones.

And his reviews, arts journalism, essays and poetry have appeared in a wide range of publications, including the NZ Listener, the Dominion Post, Landfall Journal, Landfall Review Online and Poetry New Zealand Yearbook. He performs his poems with the spoken word/song outfit Waiata and the Word. The troupe recorded its album This 'I' in 2011: https://waiata-and-theword.bandcamp.com/ and in 2018 (not long after Lindsay's mother died) assembled to record Between Worlds https://youtu.be/i6lpT7doWCg
He is currently working on a family memoir/travelogue entitled My Mother Was Mrs Central Otago.